MRI Shielding
TechnoRAD is the first and leading company in Yemen in the design, manufacture and installation of RF Shielded Rooms, Quench Pipes and Magnetic Field Shielding for MRI scanners, all RF shielding products by TechnoRAD meets the extremely high specifications required for RF shielded enclosures, while our innovative designs allow us to remain competitive in an increasingly cost conscious market.
We cover the requirements of all the major MRI scanner manufacturer's such as Siemens, Philips Medical, General Electric, Hitachi and Toshiba.
As part of our turnkey offerings we also manufacture and supply RF Shielded Doors and Windows. In addition to the above, and as a pre-cursor to building the room, we can also undertake optional site magnetic field fluctuation surveys to ensure the conditions meet with the manufacturers specified limits.
Our offering for a turnkey solutions including :
Complete MRI Shielded Rooms with Interior Decoration

Helium Quench Pipe Systems

Magnetic Field Shielding

MRI Room Upgrades & Refurbishments

Filters, Alarms & Data Acquisition

Magnetic Field Measurements

Radiation Attenuation Measuring

MRI site Pre-Compliance Testing

Consultation Service

Maintenance Contracts

Types of RF Shielding Manufactured by TechnoRAD
We cover all types of RF/MRI shield, including:
Modular Galvanized Double Layer Shielding on wooden Panels

Modular Copper- Galvanized Double Layer Shielding on wooden Panels

Modular Copper – Aluminum Shielding on wooden Panels.

Copper shielding on wooden Frames

Any particular shield design specifications can be modified according customer requirements.

EMI Shielding components and accessories
RF MRI Doors
Our RF Shielded Doors offers the highest protection and features guaranteed to prevent RFI/EMI leakage. doors are constructed from lightweight material and use a cam latch, making them extremely easy to operate. Types are available in Single leaf RF door, Double Leaf RF door, Sliding RF door, Electric RF door, Pneumatic RF door.
RF MRI Window
Our RF windows is designed to guarantee very high EMI/RFI/EMC-shielding performance. RF windows can be manufactured in any dimension and according to the customer's drawing.
We put two layers EMI/RFI-shielded glass on either side to ensure very high shielding performance in a wide frequency range.
Other accessories
We use the best quality EMI accessories that ensures the highest RF shielding limits, we have enough stock in Yemen for all necessary RF accessories with wide range of specifications for each component such us: Honeycomb Vents, EMI Filters, Doors Finger Gaskets, Copper Mesh and Aluminum Mesh, Copper Tapes, Copper Wool, Waveguide tubes,…etc
Installation
We have a qualified and high skilled team from Engineering design and installation technicians under supervision of our MRI trained engineers to ensure the installation in compliance with MRI manufacturers specifications and safety measures, we get the work done with quality, safety and perfect final finishing.
Warranty
Based on many years of experience, we offer a 5-year warranty as standard on the product as well as the assembly service. The whole with the possibility of extending for next years on the basis of a guarantee contract.
The repair service is always arranged at times and times convenient for our clients, so as not to interfere with the work of medical facilities.
X-Ray shielding
We offer X-Ray shielding in TechnoRAD for all medical & industrial facilities including:
Lead shielded doors and lead glass observation windows

Lead lining for walls and ceiling with interior decoration

Protective panels and mobile protective screens.
With solid construction, we guarantee our lead shielding durability and failure-free. We undertake a comprehensive X-ray or CT investments execution from the project, through the delivery and installation of shielding to interior finishing. We build radiology facilities as a turnkey projects.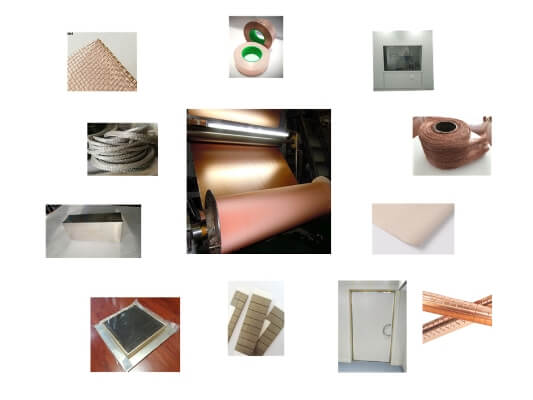 X-Ray Shielding Category Products