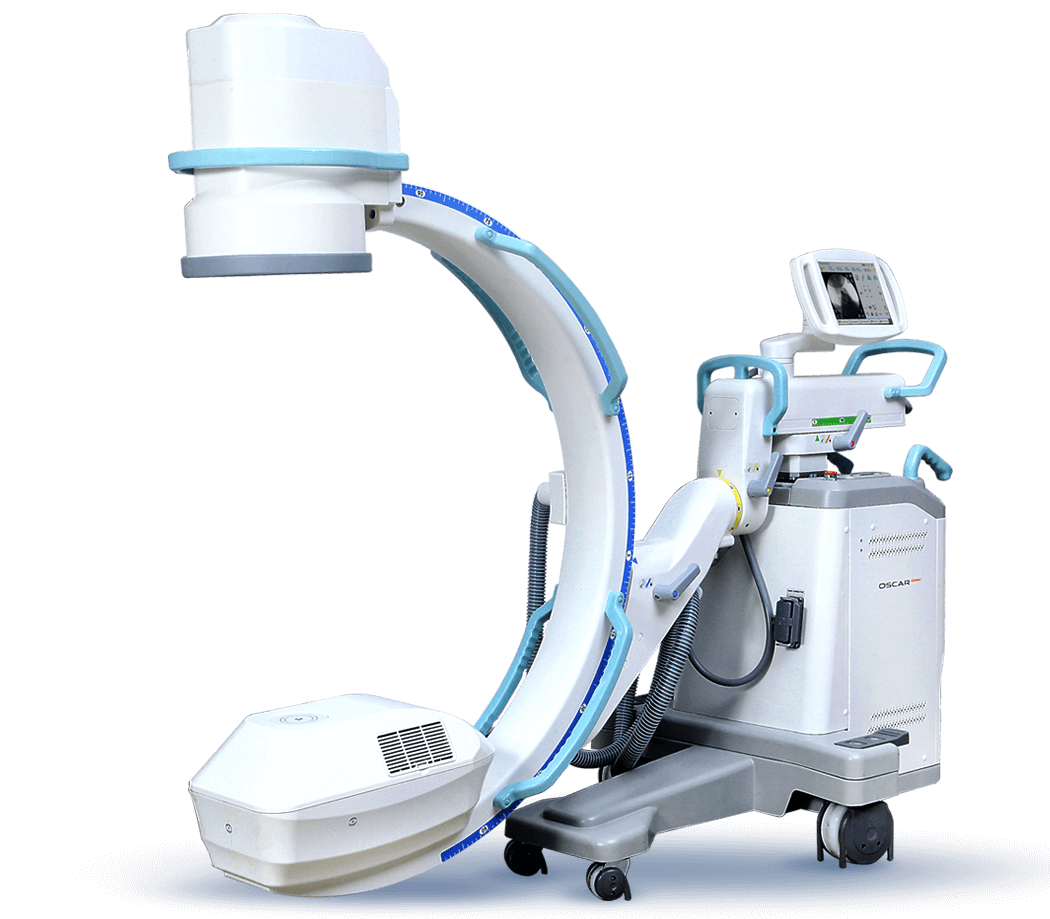 9″ IMAGE INTENSIFIER
9″ Image Intensifier(I.I) and 1M CCD Camera
provides great image quality.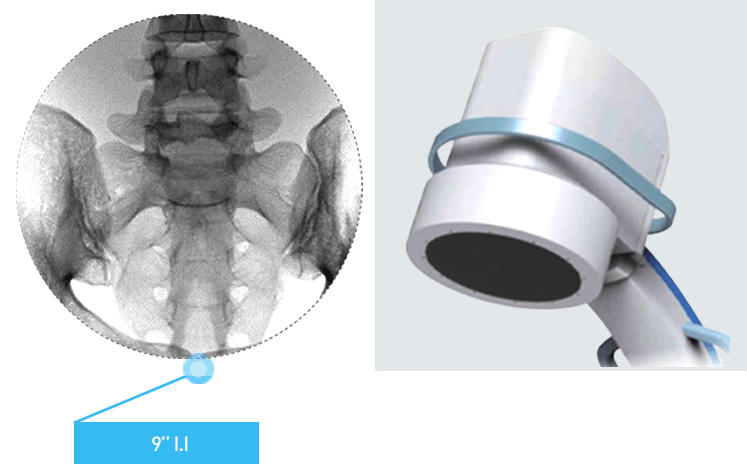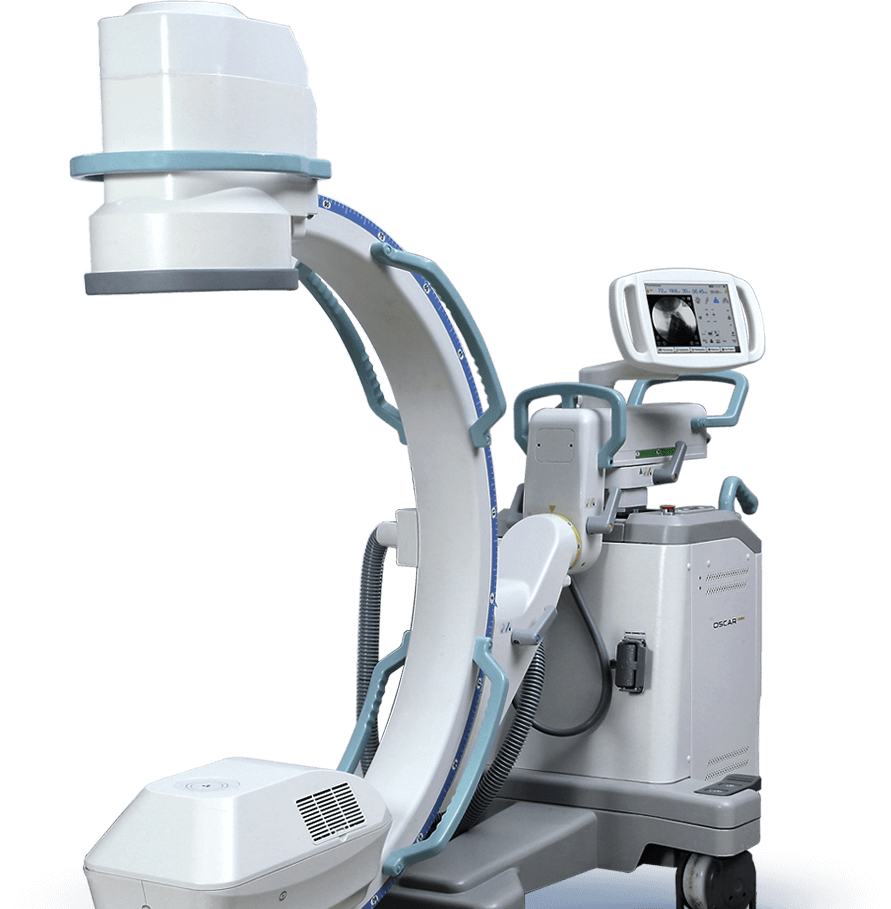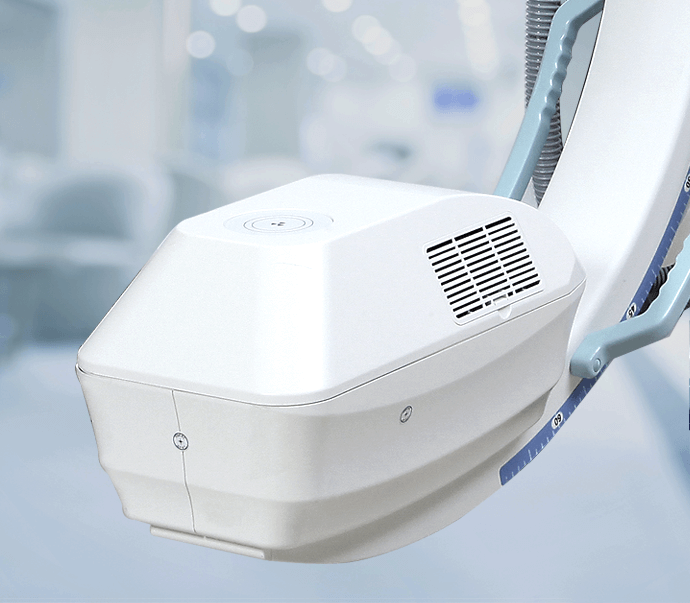 OPTIMIZED HFG
5.3kW HFG with stationary tube provides optimized
images with stable power.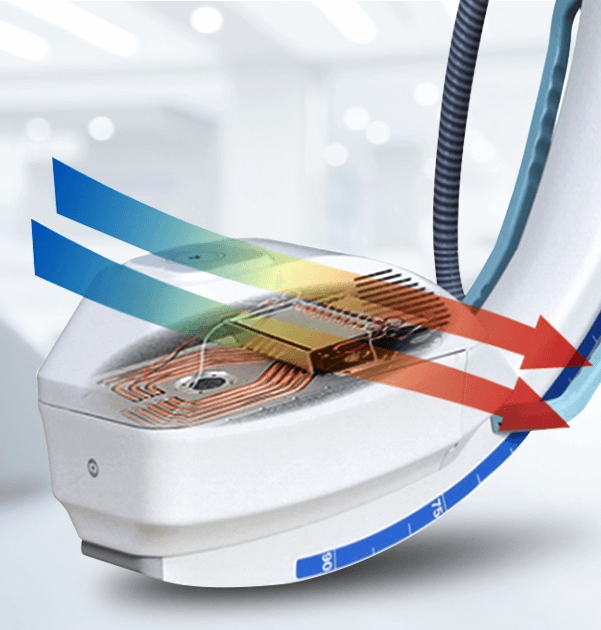 GENERATOR
COOLING SYSTEM
The generator cooling system prevents
overheating while allowing for longer usage
during operation.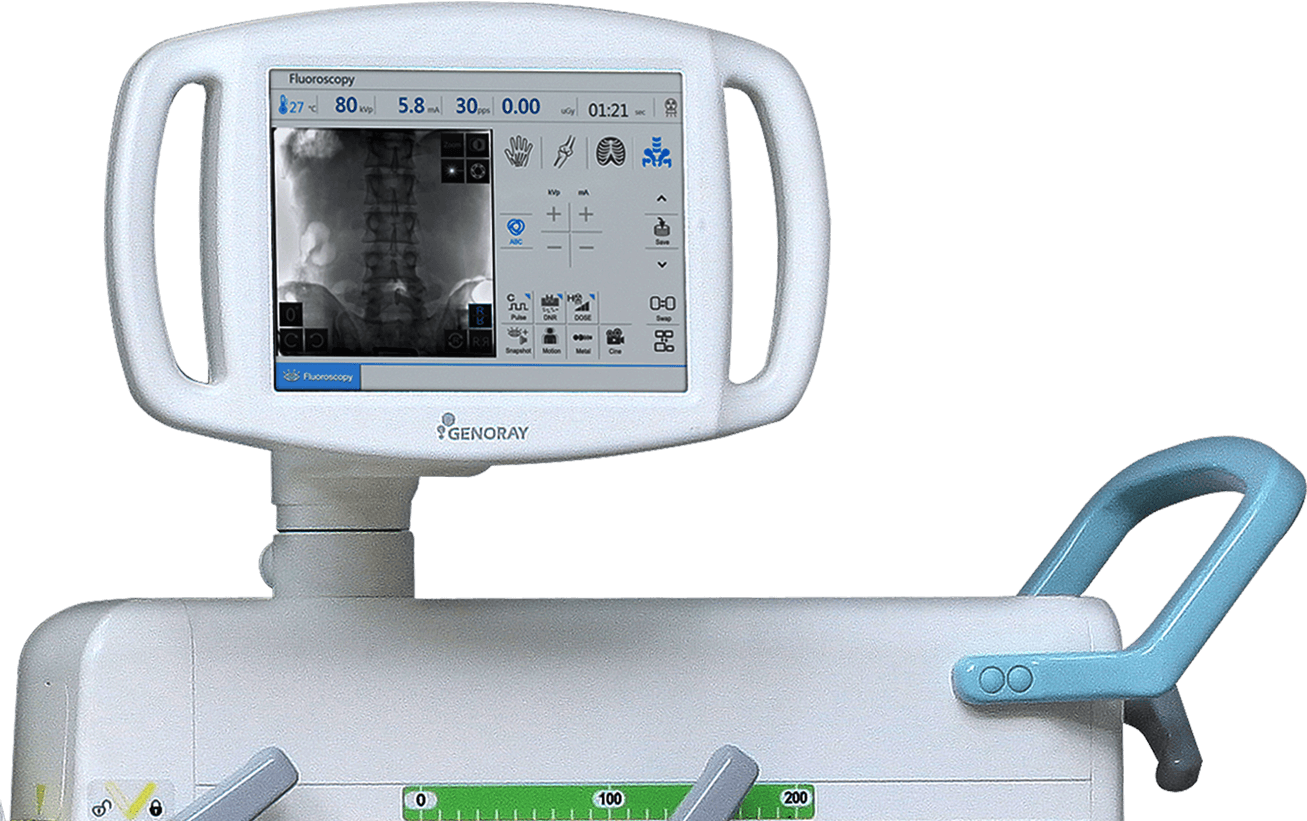 LIVE IMAGE & COMMUNICATION
User-friendly 10.4″ touch screen operation panel enables
two-way communication between doctor and operator by
using live image.
WIDE FREE SPACE & ORBITAL ROTATION
800mm free space and 180º orbital rotation provides
convenient operation environment for operator.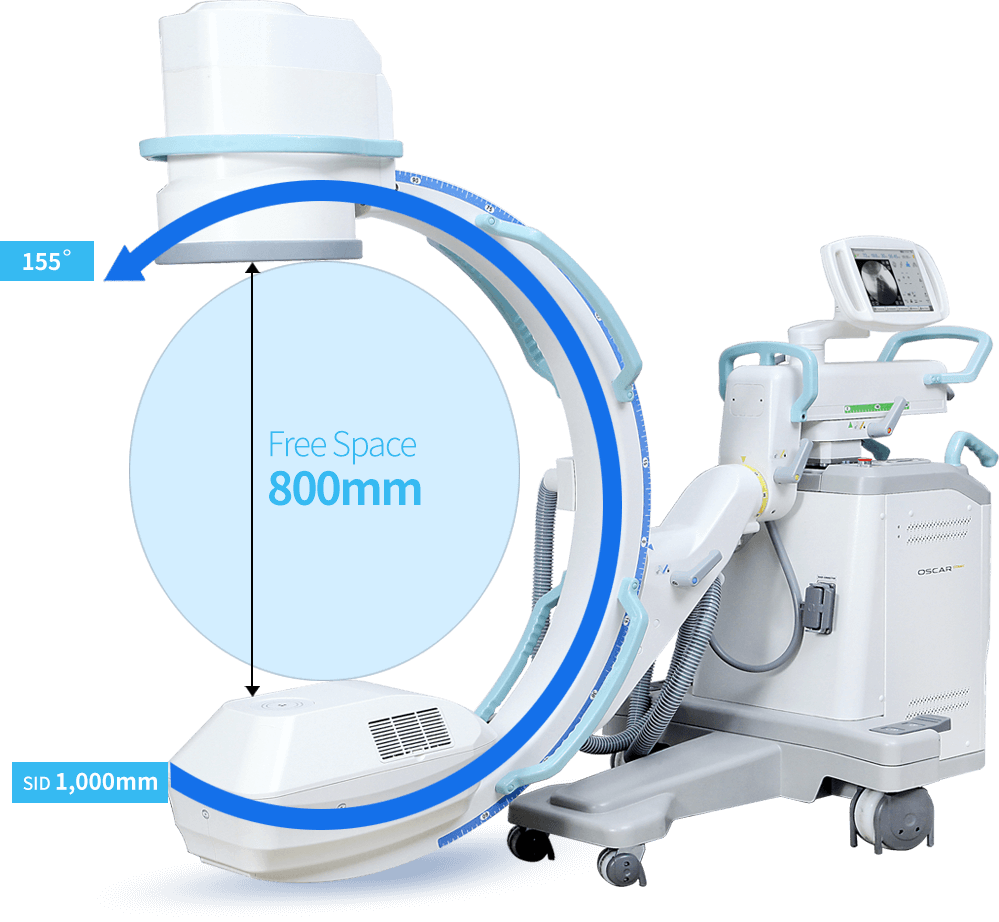 RADIATION SAFETY SOLUTION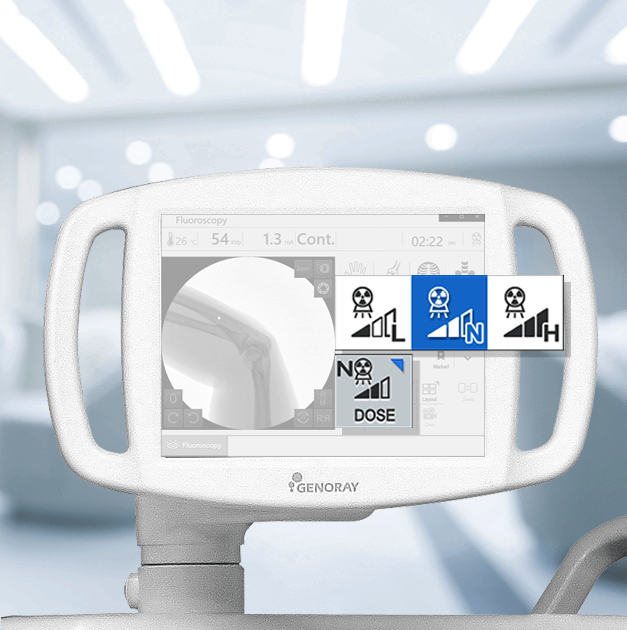 LOW DOSE MODE
Low Dose Mode is a function that sets and
manages the radiation dose automatically
and provides the optimized image by the
procedure type and site. It guarantees the
safety of patients and medical staff who
needs to be exposed by radiation dose for
a long time during the procedure.
CLINICAL IMAGES
Providing excellent diagnostic images
through accumulated experience.