Full Field Digital Mammography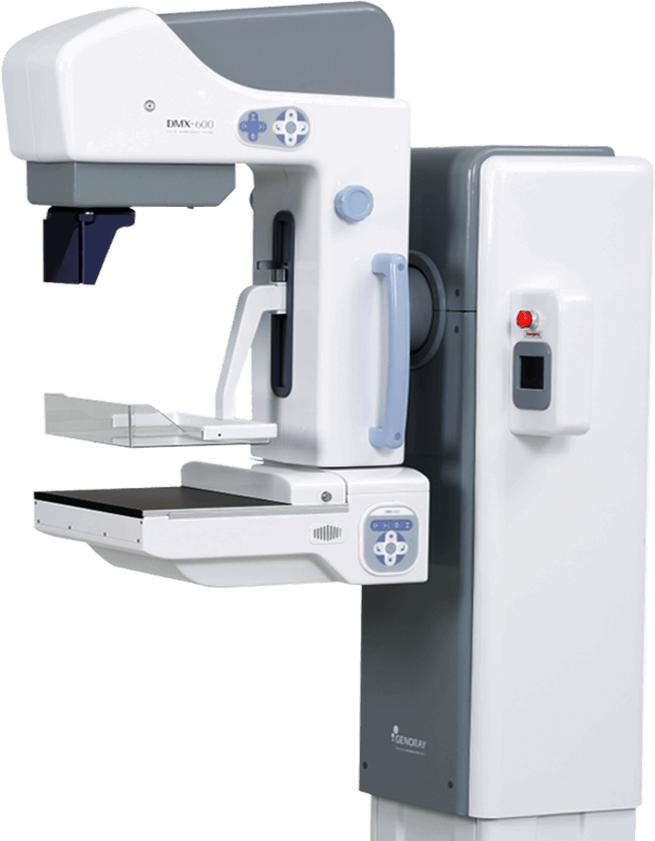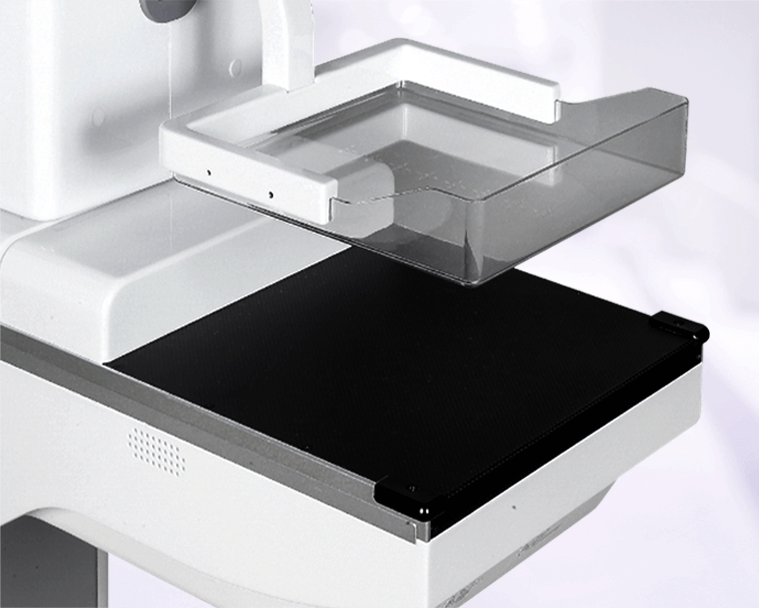 FLAT PANEL DETECTOR
High-quality FPD along with large FOV provides
high-quality digital images for diagnosis.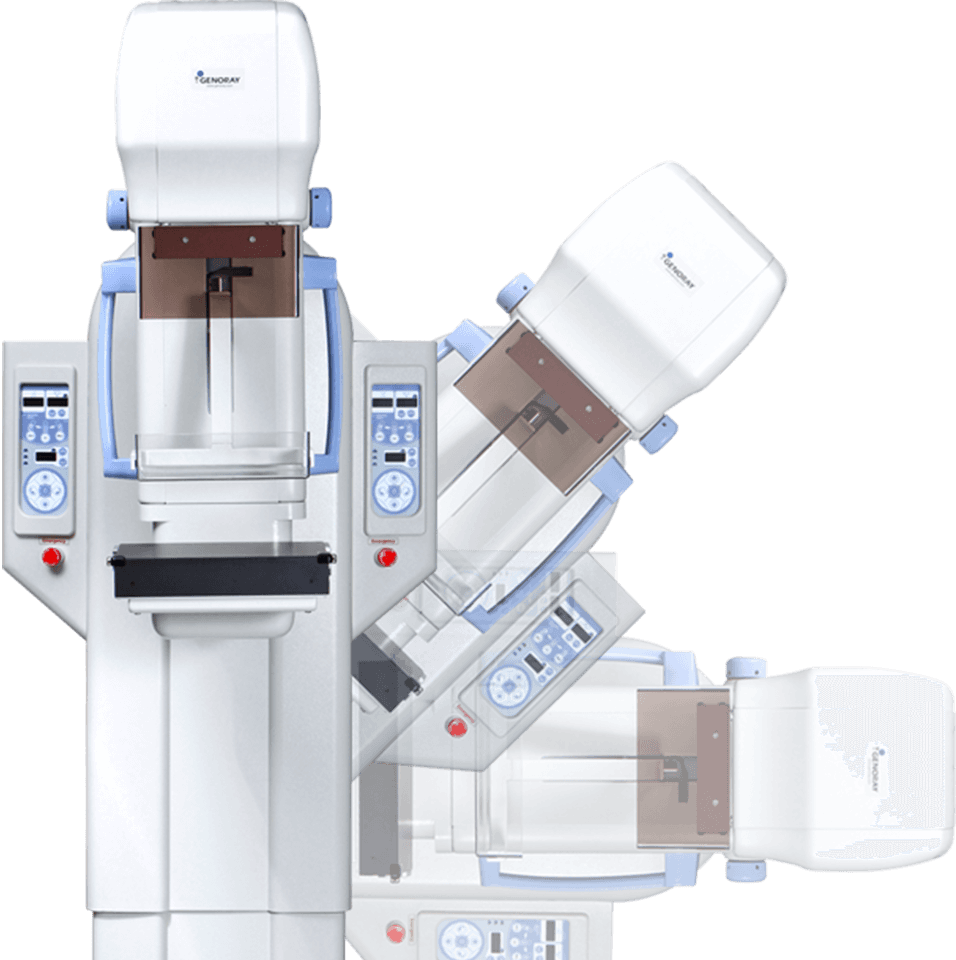 ASP (AUTO STANDARD POSITIONING)
ASP supports positioning for taking images
A single touch allows auto positioning for
(CC-RMLO-LMLO).
USER-FRIENDLY

Intuitive touch panel on both sides of
the system allows user convenience.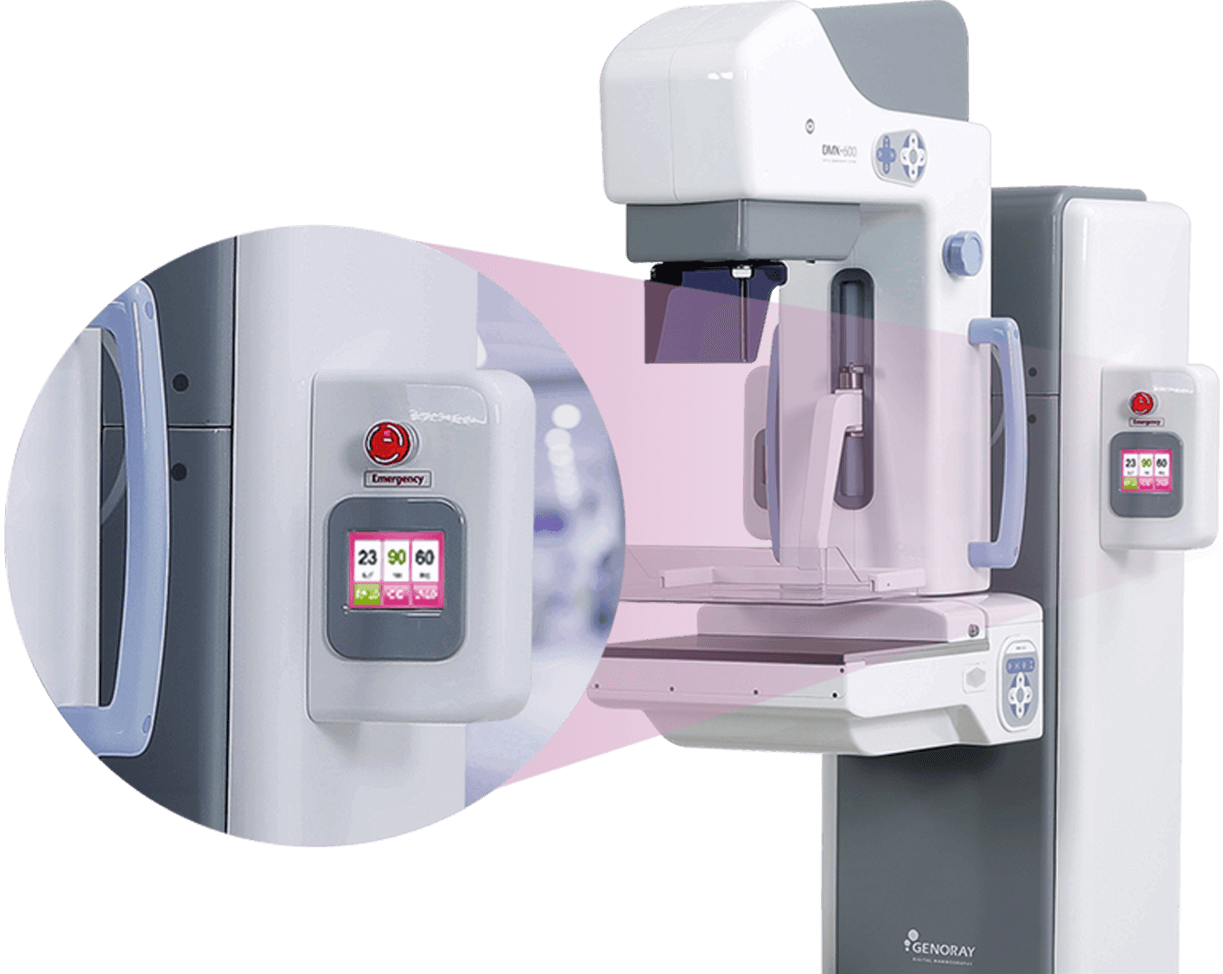 RADIATION SAFETY SOLUTION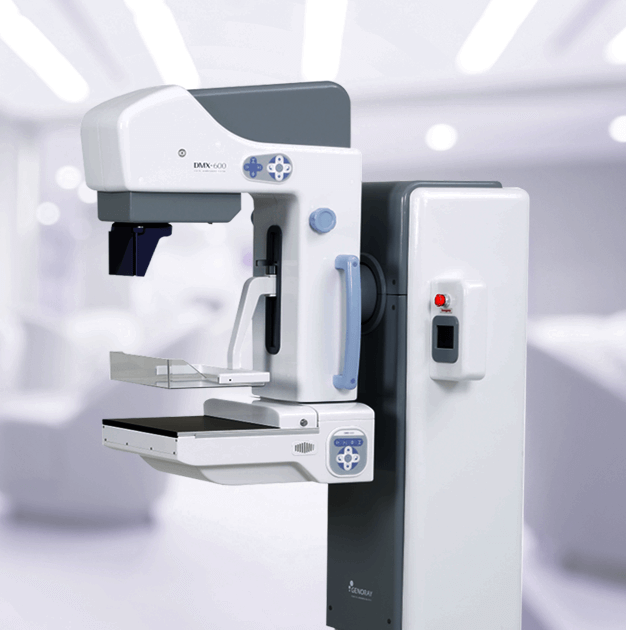 AEC (AUTOMATIC
EXPOSURE CONTROL)
AEC automatically detects the characteristics
of the affected area and controls the dose
before shooting. AEC reduces unnecessary
exposure and provides optimal image.

PATIENTS PAIN CARE

SMART COMPRESSION
OMPRESSION LEVEL IS SET ACCORDING TO PATIENT'S CHARACTERISTIC AND
AUTOMATICALLY ADJUSTS THE COMPRESSION LEVEL TO MINIMIZE PATIENT'S PAIN AND DISCOMFORT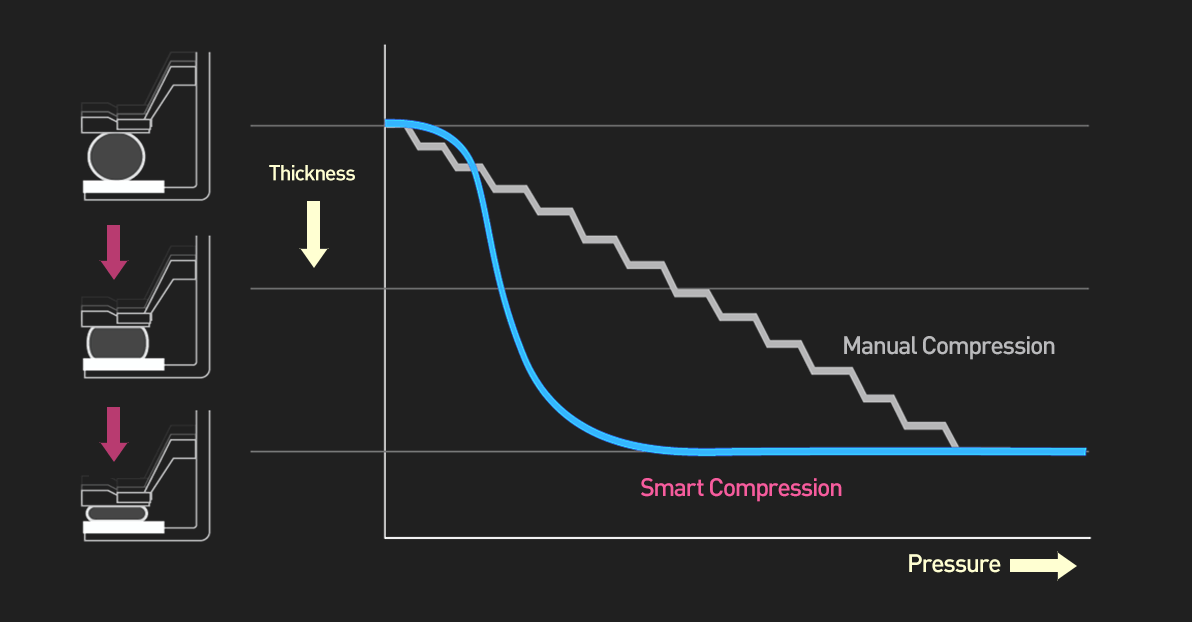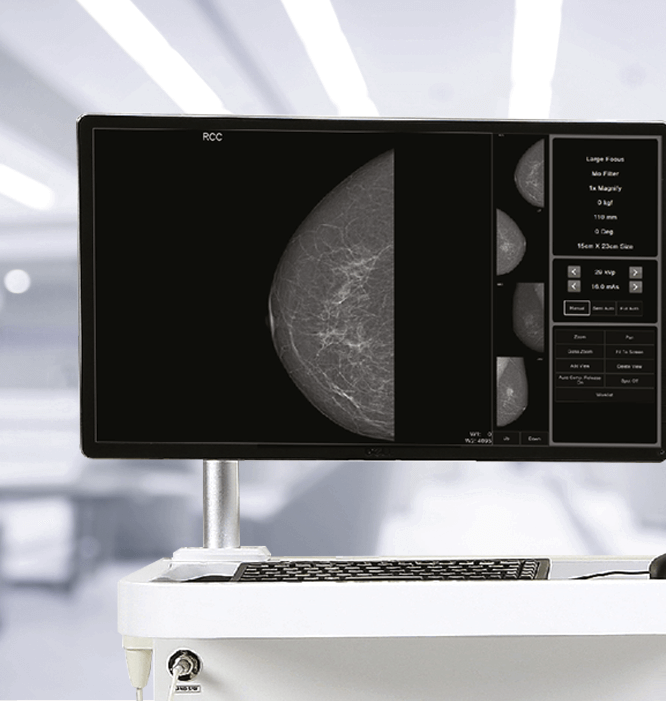 POWERFUL SOFTWARE
SMARTMAM™
Genoray's Mammography
software SMARTMAM™ provides total solution
CLINICAL IMAGES
Providing excellent diagnostic images
through accumulated experience.