It's no secret that Artificial Intelligence (AI) governs our lives through the consumer technology we use every day. AI is now disrupting various healthcare practices, including medical ultrasound imaging. In fact, the projected market value of AI within healthcare is
expected to grow from $2B in 2018, to $36B in 2025
.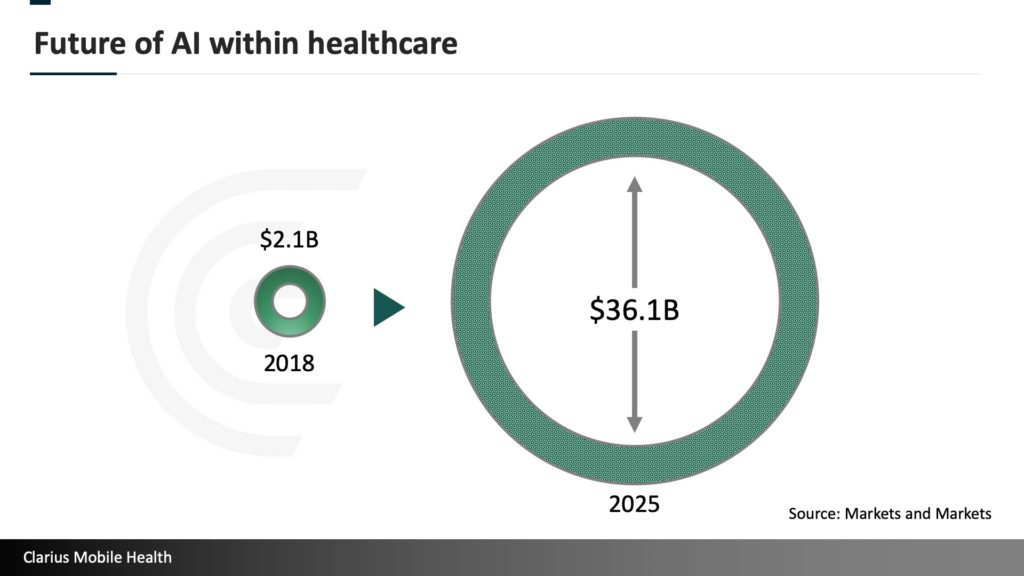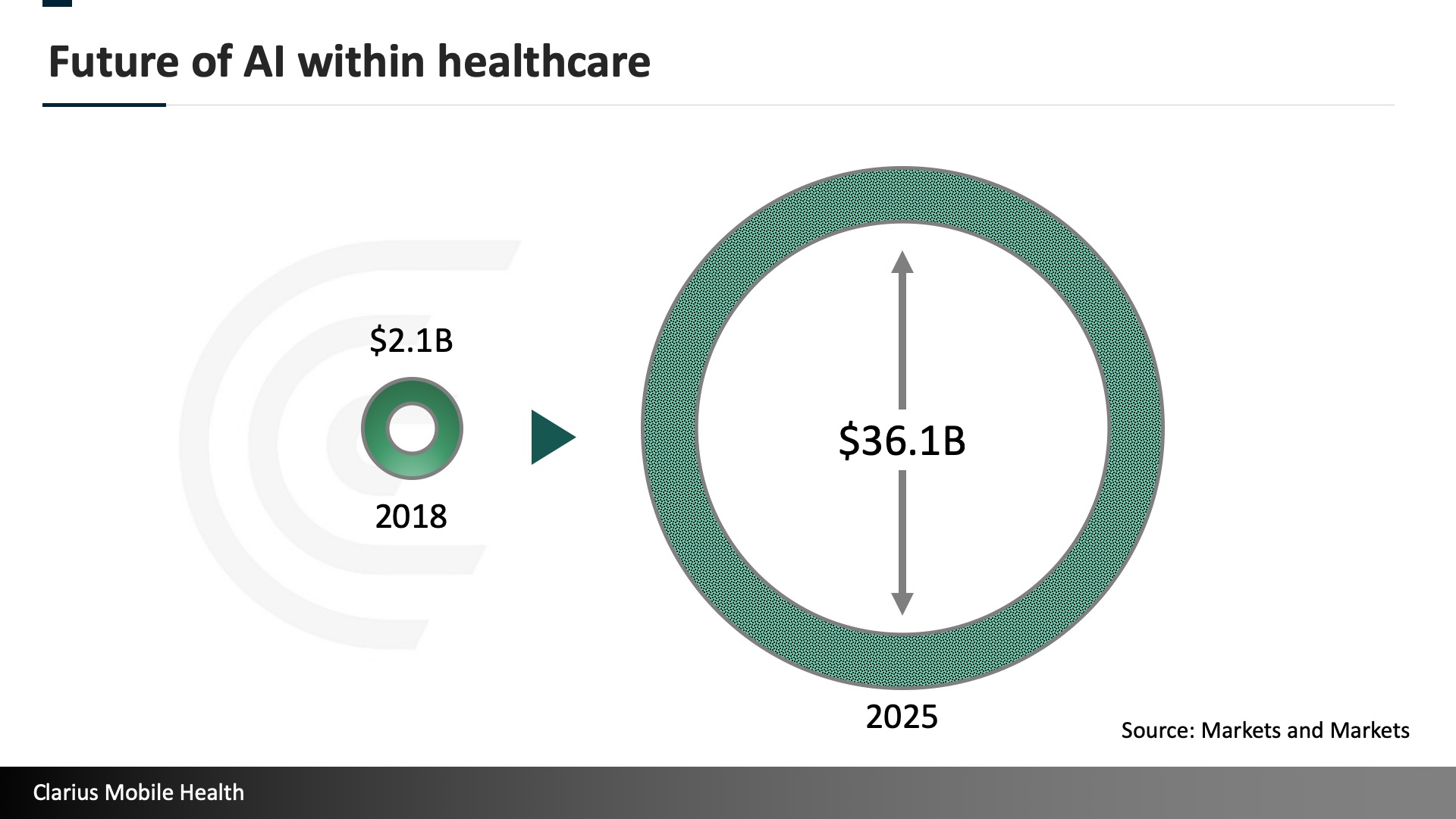 One of the most exciting applications of AI is in medical imaging is to automate disease detection. This requires the collection of clinical images, which has been a challenge due to concerns about patient privacy. Now, companies like Clarius are creating AI platforms that enable secure collection and identification of relevant medical images.
AI in Medical Imaging
The same methodology used for facial recognition can be used in medical imaging for a variety of clinical applications such as organ detection, image quality detection, view detection, annotation, user guidance, tissue abnormality detection and so on.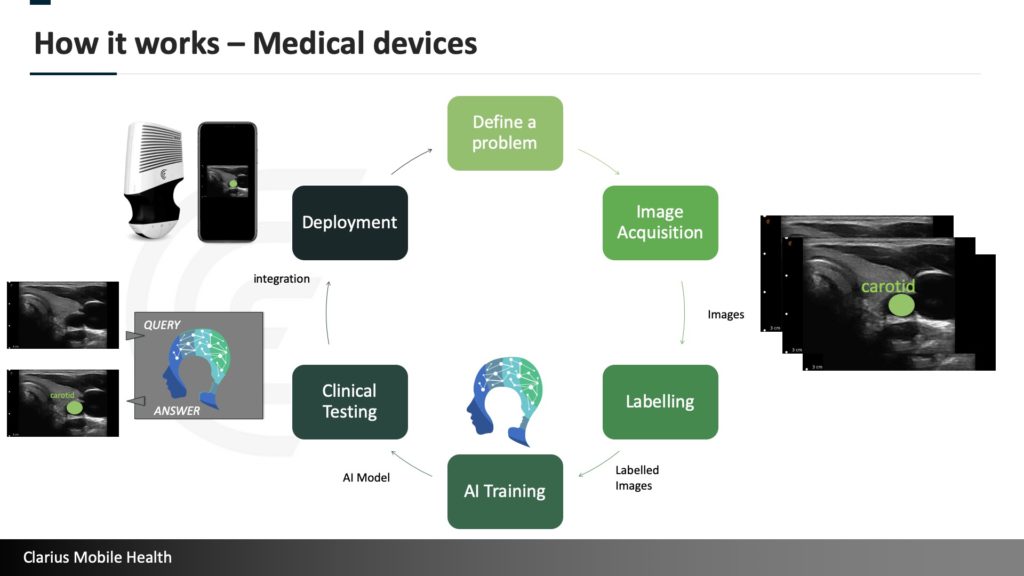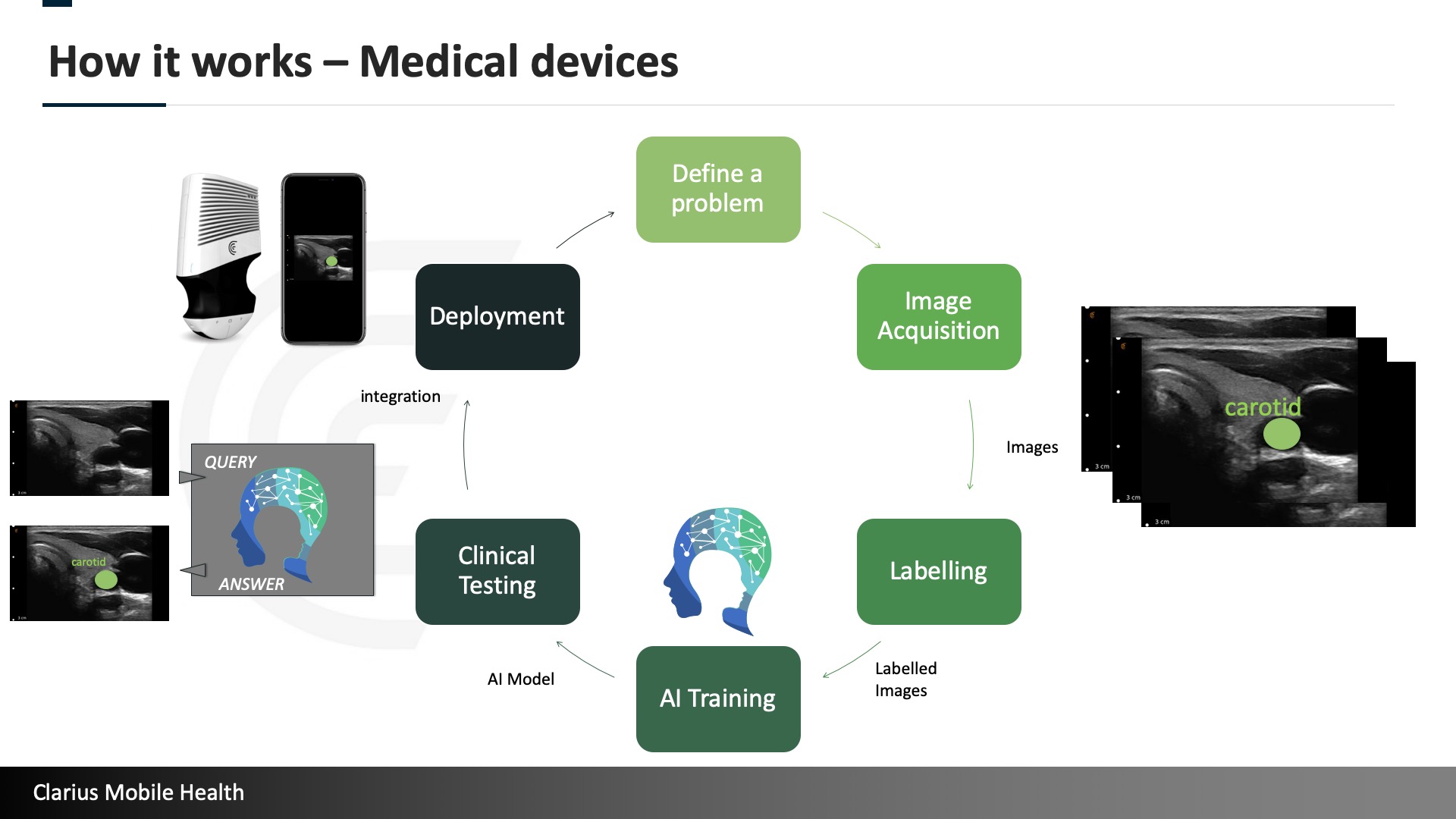 Collecting medical images for AI is a challenge
In the consumer market, anyone can collect or capture data or images from different objects and label them. However, healthcare is a highly regulated industry. Security and privacy of medical images is an extremely sensitive subject. So, it's not possible to find large clinical data sets on the Internet. Since the quality of the images has a direct impact on the performance of the final model, high quality images are required for AI training. These images must be stored securely, while allowing access to the research community.
Clarius AI Platform facilitates collection of medical ultrasound images
The Clarius AI platform is one of the first to help overcome the challenges of collecting data by allowing researchers and medical professionals to identify a clinical need and run a focused study to fully realize AI from start to finish. With the Clarius AI platform:
Users can use a secure and HIPAA-compliant area on the cloud to start collecting images (prospective) or use existing data sets (retrospective) that are focused on a specific clinical problem.

The Clarius AI platform provides automated tools in the Cloud for medical professionals to label the images through a desktop browser, on a tablet, or on their smartphones.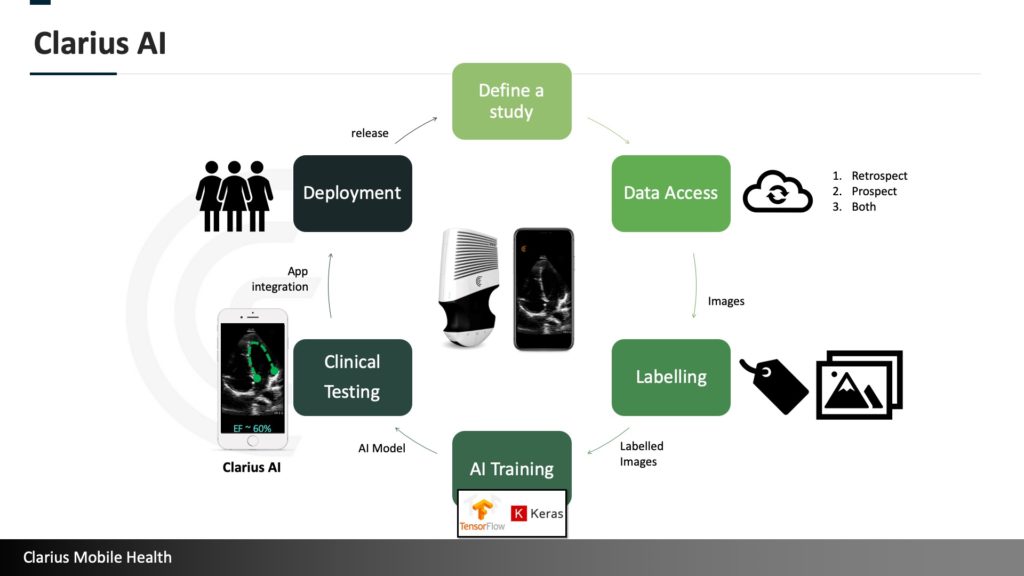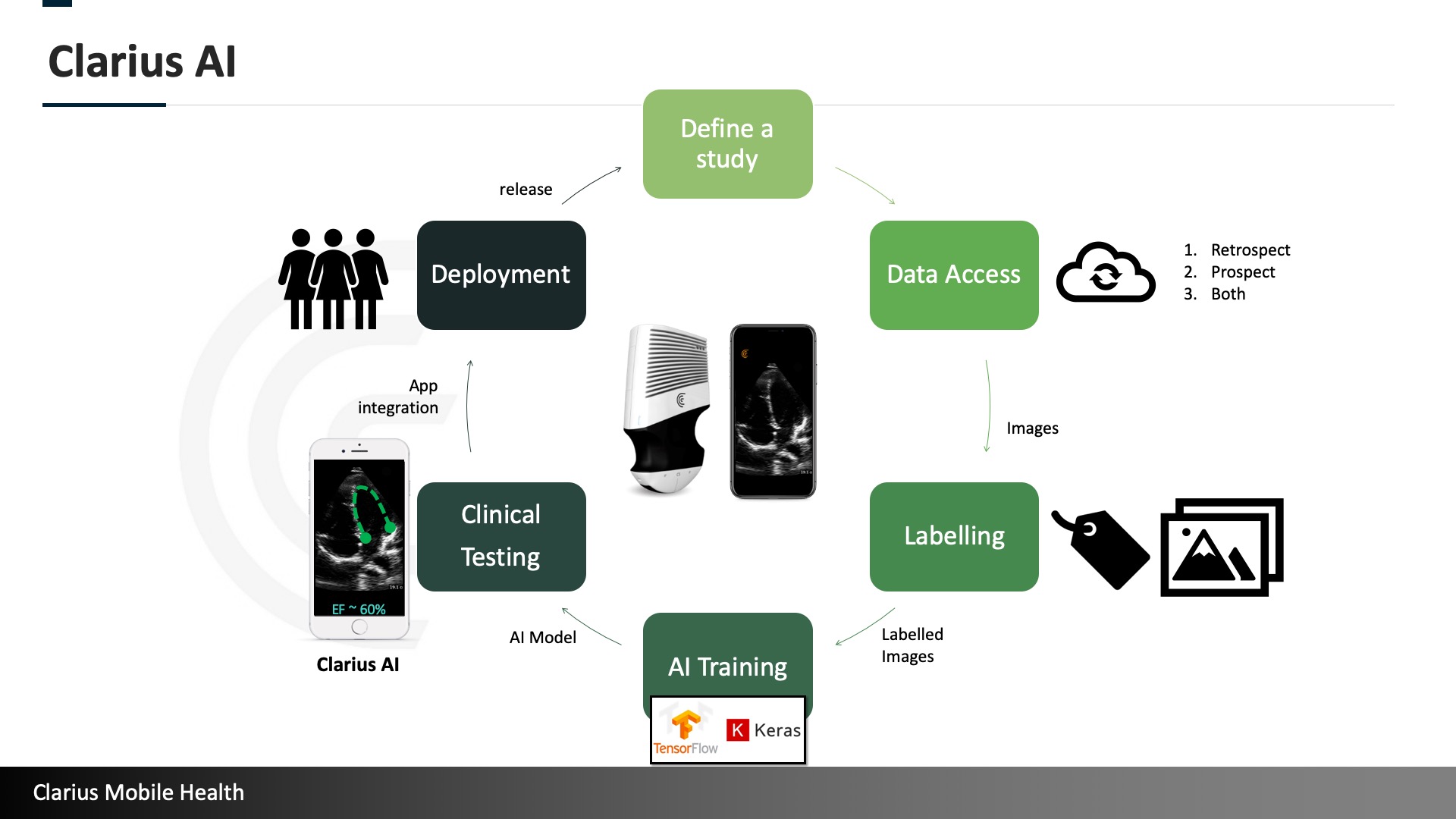 Once the labelling task is completed, labelled data can be exported in standard formats such as TF Records for AI training in TensorFlow or other programming environments.

After training is completed, the final AI model can be imported on the scanner for real-time clinical validation.

Validated models can then be integrated into the Clarius app and deployed to all the medical professionals around the globe.