uCT® 530 | 20 / 40 Slice
Poised. Proficient.
The uCT 530 is equipped with the Z-Detector, a fully integrated detector independently developed by United Imaging. The Z-Detector helps improve the image quality while reducing the radiation dose.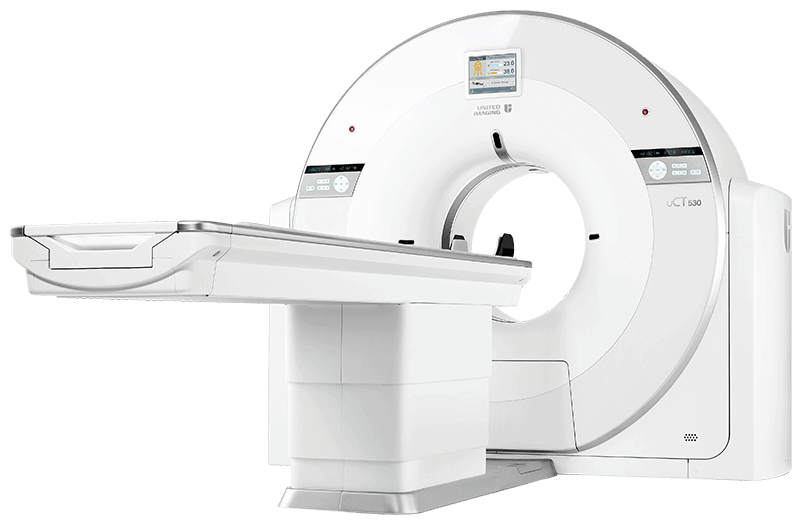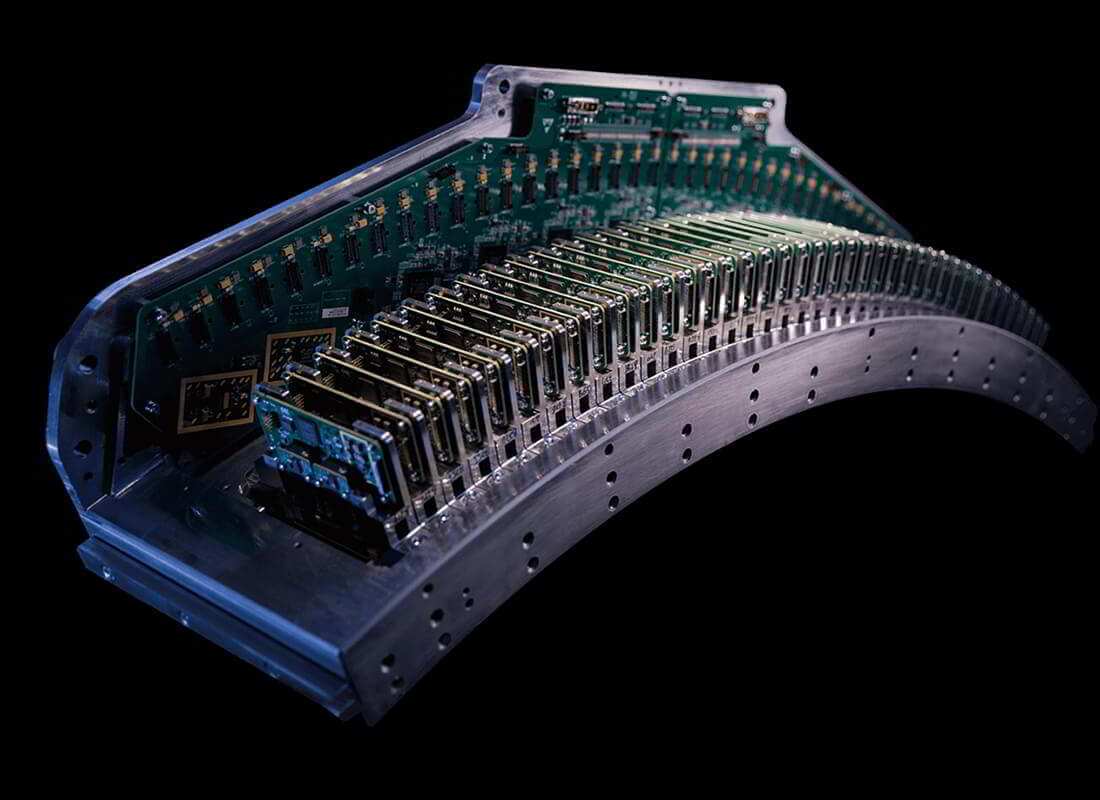 Ultra-Low-Noise Z-Detector
The Z-Detector greatly shortens the signal transmission path and produces a highly-stable digital signal, based on its advanced design. The Z-Detector reduces image noise and delivers excellent image quality along with a low radiation dose. The 22 mm of coverage of the Z-Detector, coupled with a 0.5 second rotation speed, enables the uCT 530 to complete the scan in a very short period of time.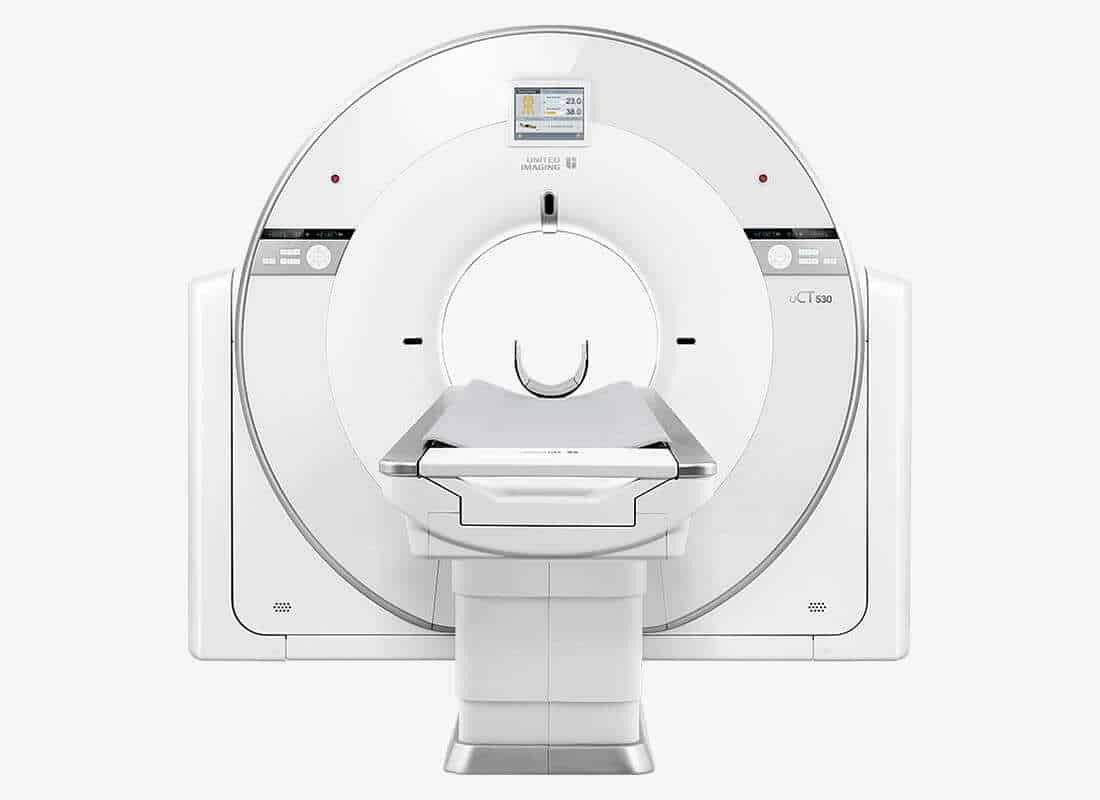 Iterative Denoising Technique
The customizable KARL 3D iterative denoising algorithm maintains consistent image quality with a reduced dose. KARL 3D can also be combined with the metal artifact correction (MAC) algorithm to process scan data of patients with metal implants, eliminating metal artifacts and reducing image noise.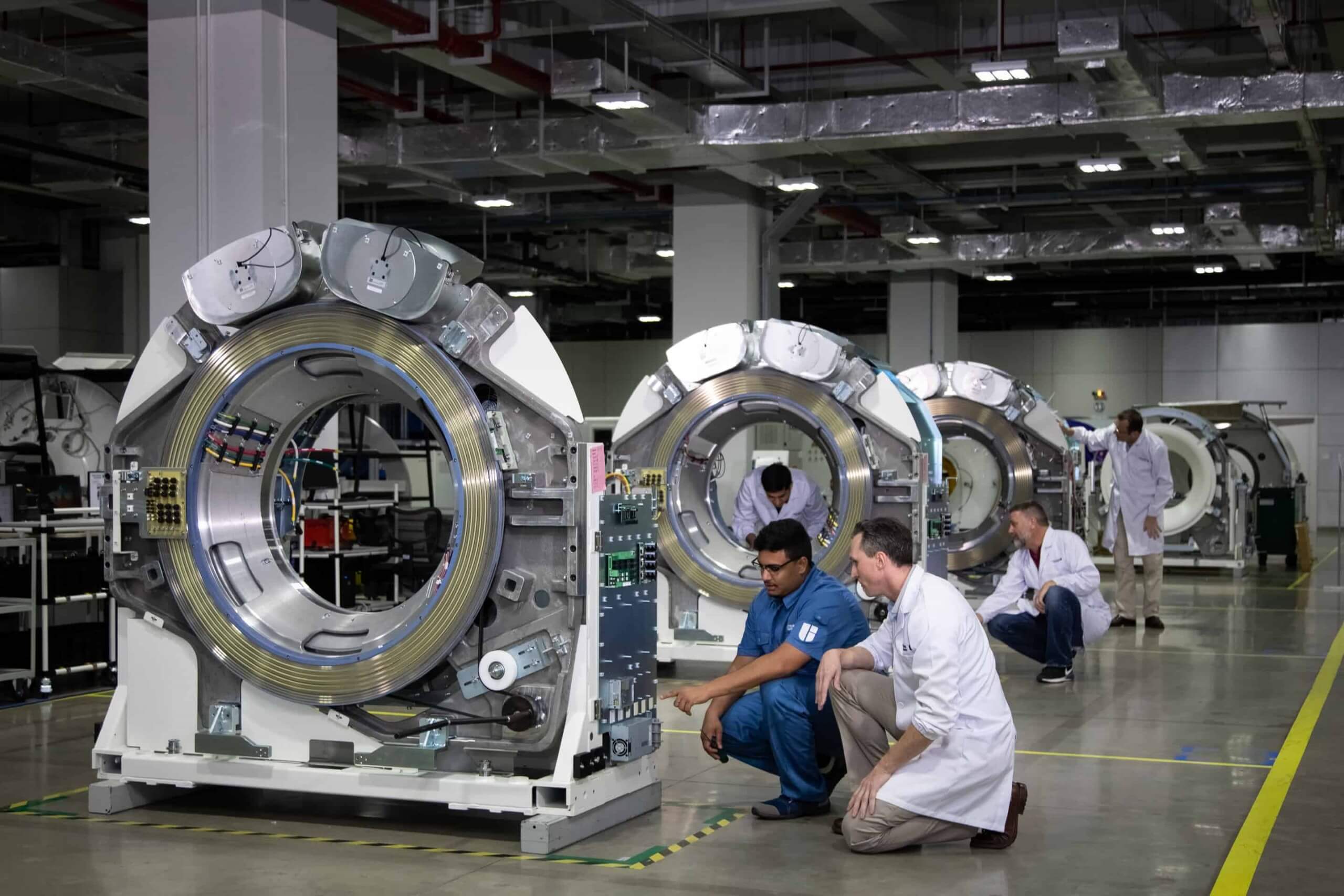 Dedication to Fine Craftsmanship and Quality
From every detail inside the scanner to the finished product, the uCT 530 exudes fine craftsmanship and quality, which is evident in the stunning clinical images produced by the system.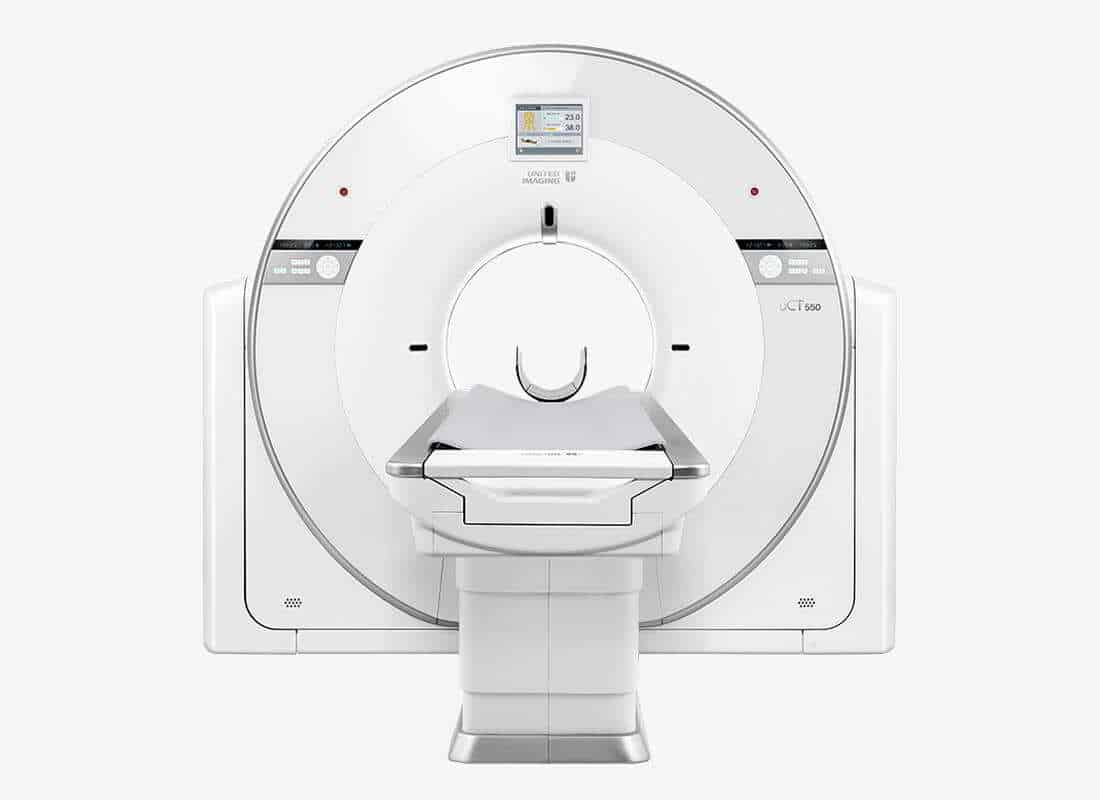 Highly Efficient Workflow
High Throughput Hardware Platform

The uCT 530 is equipped with a 5.3 MHU X-ray tube with fast heat dissipation capacity of up to 815 kHU/min, which ensures a fluid clinical workflow and offers high throughput.
Easy-Logic Intelligent Prediction Platform

The Easy-Logic intelligent prediction platform can predict the user's next operation and initiate system preparation ahead of time. Factors such as tube preparation and early rotation of the gantry enable a seamless and efficient scanning process.

uECO Energy-Saving Module

The uECO shortens the time needed to stabilize the system after standby. The energy-saving module reduces the power consumption of the CT and HVAC systems.